Dr David Ritchie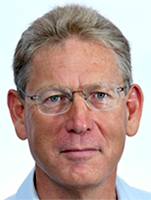 Areas of specialisation
Cultural history and engagement
Natural Resource Management
Public Policy
Governance
Risk Assessment
Organisational Development
Community Engagement
Qualifications
David holds a BA Hons (1980) from La Trobe University
PhD from Deakin University (1999)
Diploma from Australian Institute of Company Directors (2004)
Fellow of the Australian Anthropological Society
Member of the Professional Historians Association (NT)
Member Australian Institute of Aboriginal and Torres Strait Islander Studies
Experience
David has worked in professional and executive roles in the public and not for profit sectors in the Northern Territory since 1981. For more than 20 years he held the position of chief executive. This role included:
Department of Lands and Planning and Northern Territory Land Development Corporation (2009-2012)
Department of Housing, Local Government and Sport (2008-2009)
Department of Natural Resources, Environment and the Arts (2005-2008)
Aboriginal Areas Protection Authority (1990-2003).
Other executive roles include Director of Parks and Wildlife and Department of Infrastructure, Planning and Environment Natural Resource Management Division Executive Director (2003-2005).
David also worked in professional roles as an anthropologist in statutory bodies responsible for administering the Northern Territory's Indigenous cultural heritage and land rights laws including the Northern Land Council, Museum and Art Gallery of the Northern Territory and the Aboriginal Sacred Sites Authority.
Present positions
His present positions include:
Principal Capricornia Consulting
Director Ninti One Limited
Director Cooperative Research Centre for Remote Economic Participation
Director Northern Territory Land Corporation
Committees and boards
David has served on several boards including:
Northern Territory Land Development Corporation 2010-2012)
Tropical Savannahs Co-Operative Research Centre (2003-2008)
foundation member of NT Heritage Advisory Council (1990-2001)
chair of the National Aboriginal Sites Authorities Committee (NASAC) Legislation Sub-Committee (1989-1991).
Publications
In addition to many reports and NT Government submissions, David has also authored the following academic publications:
2009: Things Fall Apart: the End of an Era of Systematic Indigenous Fire Management. J Russell-Smith, PJ Whitehead and PM Cooke Eds. Culture, Ecology and Economy of Fire Management in Northern Australia: rekindling the wurrk tradition. CSIRO Publishing, Melbourne
1999: Constructions of Aboriginal Tradition for Public Purposes. Applied Anthropology in Australasia. S Toussaint. Ed. Perth, University of Western Australia Press
1999: A Painful Wrench for a European Mind: Land Claims and Representations of History and Aboriginal Tradition in the Darwin Hinterland (PhD thesis Deakin University)
1996: Australian Heritage Protection Laws: An Overview and Model for National Legislation. Heritage and native title: anthropological and legal perspectives. J Finlayson and A Jackson-Nakano Eds. Canberra, Native Title Research Unit, Australian Institute of Aboriginal and Torres Strait Islander Studies
1994: Principles and Practice of Site Protection Laws in Australia. Sacred Sites Sacred Places. D L Carmichael, J Hubert, B Reeves and A Schanche Eds. London, Routledge